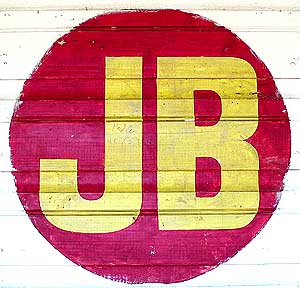 Welcome to Negril's
Jah B's Restaurant, Bar, Cottages
and Rentals!!!
Your Home Away From Home
A True Family Yard in the World Famous Caribbean Resort
Norman Manley Blvd. Negril, Jamaica
876-957-4235
(Click here to Email Jah B's!!!)
---
Negril's Best Kept Secret - A Menu to Please All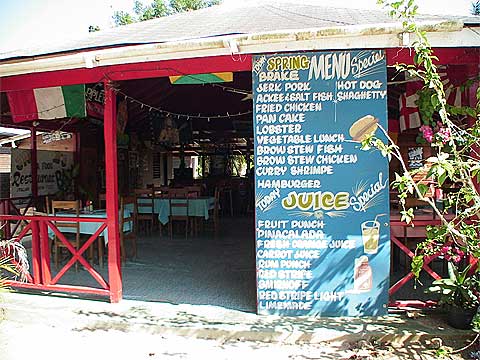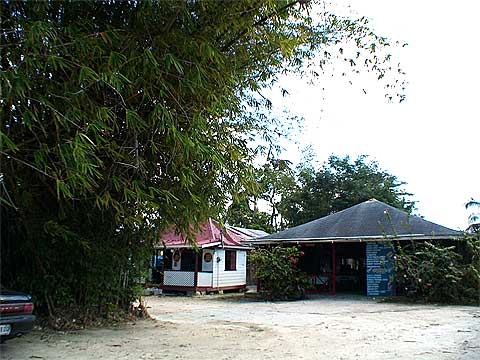 Jah B's Restaurant, Bar and Cottages are one of the best kept secrets in all of Jamaica! How about a breakfast of a veggie omelette, an egg sandwich or the Jamaican National Dish - Ackee & Saltfish? Or how about a hearty serving of jerk pork or chicken, steam fish or grilled lobster? For pasta lovers, how about some spaghetti with shrimp or lobster? Click here to email us at Jah B's for more information!

Get ready for the Thursday Noontime Dominos Tournament along with a live webcast & chat with RealNegril.com! Each Thursday we will be bringing you all the fun and festivities from Jah B's Restaurant & Bar. There is no need to be an expert, this is a friendly and fun tournament, giving you a chance to participate in a truly Jamaican spectacle, dominos played at a breakneck speed! This is something new, so be sure to check out the sample webcast below to let you know what this is about!

Jah B's also has cottages and cycles to rent - Jah B's is a family yard that will leave you with a vacation experience unlike any other! See you on your next stay in Negril Jamaica!

---

© Copyright 2006. Jah B's. All rights reserved.