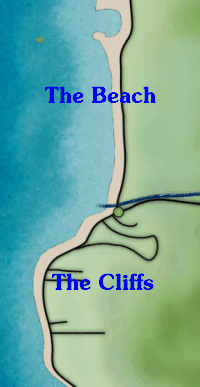 Map of Negril Hotels
Click on the West End Cliffs or the White Sandy Beach
of Negril, Jamaica
Negril is an amazing resort area. We have a crystal clear Caribbean Sea, the most beautiful beach on the planet, majestic cliffs and mysterious caves on the West End (south of town), making for an adventurous vacation experience. Booking your stay in our tropical paradise is no problem mon, you can write to each of the hotels directly to ask questions or make a reservation! You have many options ways to find the perfect place to stay. In addition to the clickable maps, showing each properties location, you can also click on the hotel of your choice from an alphabetical listing or a listing broken down by room rates. Have fun!
If you want to be a sponsor, bemail us. Thanks! Other area to visit in Jamaica:


© Copyright 2003.. Beingee's. All Rights Reserved.